You could be forgiven for assuming that a quartet devoted to a renaissance instrument like the viola da gamba might not be a breeding ground for innovative, state-of-the-art methods of presentation. Parthenia, though, have always explored the possibilities of technology, as evidenced by their embrace of webcasts and Zoom classes. They may be an early music ensemble, but Parthenia's approach to communication is solidly in 2022.
The latest manifestation of this is Upon Reflection: An Opera in Ten Images – a chamber opera for soprano, viol consort, recorders, and electronic sound, with music by Frances White. More specifically, Upon Reflection is the first-ever instance of Parthenia working with holograms, which are now (nearly) a part of everyday life and not just the most expedient way to alert a young Luke Skywalker that his assistance would be appreciated.
Upon Reflection is the brainchild of librettist Wendy Steiner, a former literature professor and author who has written extensively on the visual arts. In 2014 Steiner attended a Lincoln Center performance of Schubert's Winterreise accompanied by visuals from the South African artist William Kentridge. Schubert was just 31 when he wrote this song cycle, but he was dying slowly of mercury poisoning. "Everything about Winterreise is about how nature reflects back your internal state," Wendy remembers.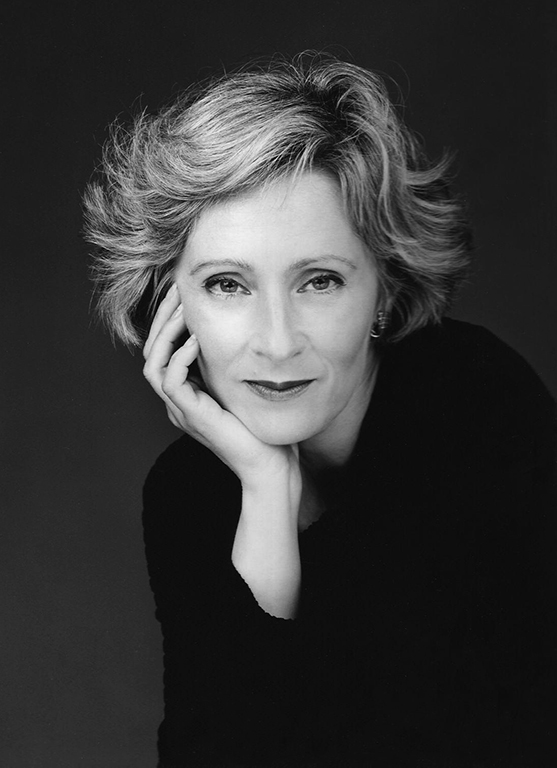 Winterreise had a profound effect on Steiner. She was particularly struck by the synergistic marriage of Kentridge's moody graphics and Schubert's music, and felt that it was a perfect encapsulation of the romantic sensibility. To wit: a gifted composer in the last stages of sickness, a wintry landscape, lost love and the pain of human existence. Emo, clearly, isn't a new phenomenon.
The experience planted a seed, and would eventually lead Wendy to envision an opera about a photographer presenting her own work… a compelling metanarrative revolving around ten photographs (taken by Wendy herself.)
"She's been taught to not show her feelings if she's going to be taken seriously as an artist" Steiner explains. Seeing Winterreise, though, leads the young photographer to a key insight spanning time, gender and geography. "She realizes that's why she loves art, that's why she wants to be an artist—to feel that connection with other people across time and space."
This revelation leads the protagonist to a different approach; urging the attendees to find her in her work; radical vulnerability. In aid of this, she tells them enough about each work to fully understand what she means.
The road from idea to finished work can be a long, complicated one. Thanks to an interdisciplinary grant from the New York State Council on the Arts, Wendy has been steadily working to bring Upon Reflection to life in a variety of different ways. The most ambitious effort so far will take place beginning in April, 2022 when the European Cultural Center presents a looping twenty-minute excerpt from the opera in the Palazzo Bembo as part of the Venice Biennale, the most prestigious visual art fair in the world.
The organizers estimate that roughly half a million people will walk through the honeycomb of the Palazzo Bembo between late April and the end of November. Those who visit the Upon Reflection installation will enter a roughly 7 x 14' space to be greeted by a complex feast of sensations, including Wendy's ten photographs (reproduced on luminous metal), the soundtrack of Frances White's haunting music, and—the pièce de résistance—a holographic reproduction of Sherezade Panthaki, soprano, singing the opera that she and Parthenia have so gloriously brought to life.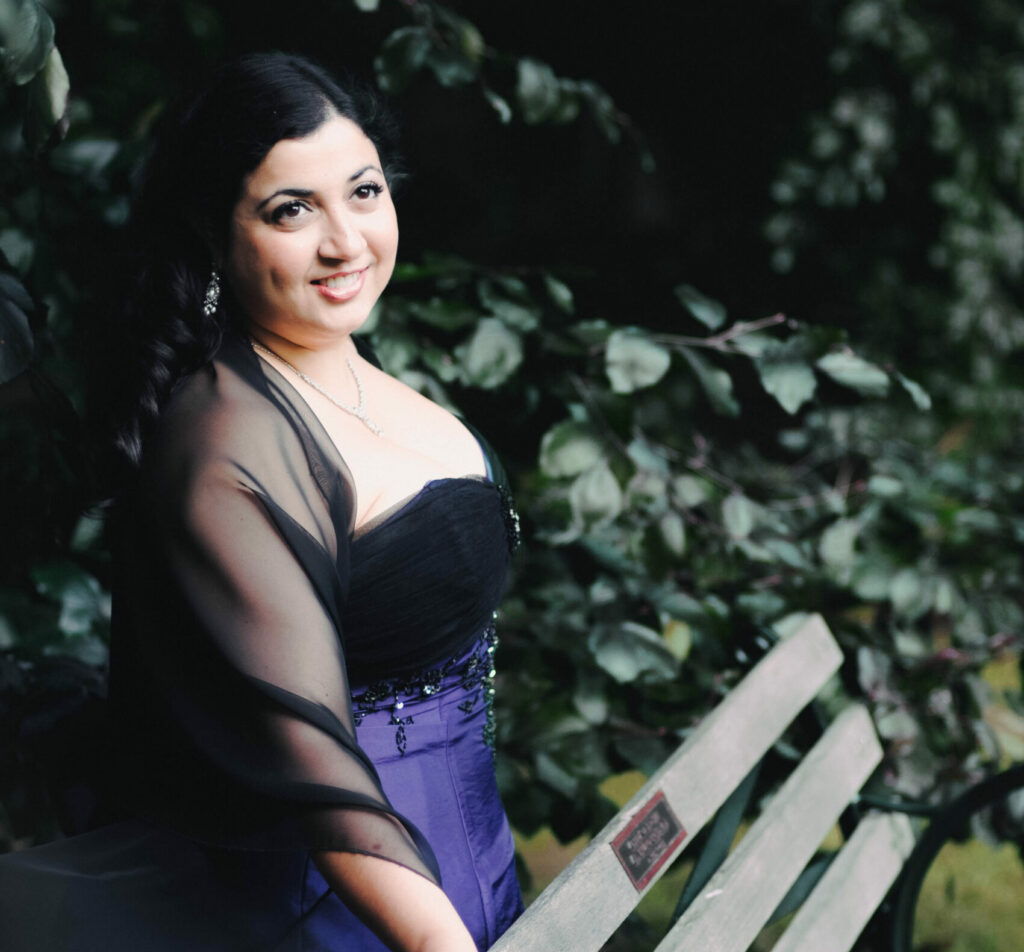 As of this writing, the hologram itself is still an extraordinarily complex work in progress. How does it work? It's a combination of a movie screen, a sheet of plexiglass at a 45 degree angle to the floor, and a projector capable of producing many thousands of lumens onto stained glass. In order to capture the material for the hologram, Parthenia convened for a special videotaped rehearsal in early January. At this session, the music for the hologram was recorded. Later, Sherezade Panthaki lip-synched as the recording was played back and her performance was recorded on video.
Amazingly, Upon Reflection is just one of three new operas that Steiner is premiering in 2022. Given the amount of work involved with juggling all of those plates, Wendy is especially grateful to be working with Parthenia due to the fact that they share an extensive working/personal history together. It was in 2007, for instance, that Wendy began studying the recorder under the tutelage of Larry Lipnik. "They're like family," Wendy says of Parthenia. Appropriate, too, is the fact that a previous Biennale collaboration in 2019 between Steiner, White and Parthenia—Traces on the Farther Side— involved a similar groundbreaking artwork visualizing the pitch and volume of each note of the music as a colored pixel.
"What makes great art great," Wendy theorizes, "is that it is able to reflect your concerns back to you and make you experience its concerns as your own." Indeed. Unfortunately it isn't possible to share the hologram in a mere photograph, but you can rest assured—it's breathtaking. A full performance of Upon Reflection is slated for Parthenia's 2022-2023 season. Until then, you are highly encouraged to enjoy the upcoming April 6 Webinar which will include full video of the previously mentioned January rehearsal plus a bonus question and answer session. See for yourself what is sure to be a highlight of next season!