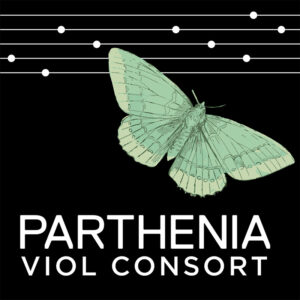 Parthenia presents a lively and accessible repertoire that shows the viol consort is an essential classical music highlight for any 21st-c. concert series. Parthenia's concert season is made possible by the New York State Council on the Arts, with the support of Governor Kathy Hochul and the New York State Legislature. Parthenia is a sponsored organization of the New York Foundation for the Arts, and is a member of Early Music America and Chamber Music America.
Press Inquiries
Jeffrey James Arts Consulting
Email: jamesarts@att.net
Phone: (516) 686-3433
Parthenia records for MSR Classics.
Send a Message
If you have something you would like to say to us, or you would just like to join our mailing list where we'll send you announcements of our concerts and news about Parthenia, please contact us.
All information is kept strictly confidential and will not be shared with any other organization without your explicit approval. Please read our PRIVACY POLICY for more information.
---
Connect with Parthenia on Social Media
Follow Parthenia on your favorite social media platform to keep up with all the latest news and concert information.