Friday
May 6th
2022
7:30pm ET
A RELIQUARY FOR WILLIAM BLAKE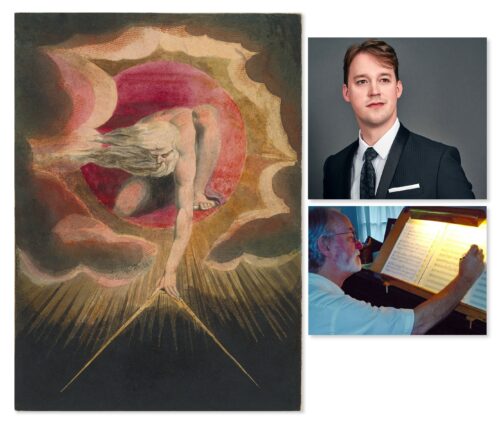 William Blake (1757-1827), Europe: A Prophecy (Lambeth: Printed by Will. Blake, 1794). Gift of Mrs. Landon K. Thorne, 1972. The Morgan Library & Museum, PML 77235.1. (photo by Janny Chiu) // Countertenor Cody Bowers (photo by Rafael Clemente) // Composer Will Ayton (photo by Kieran Ayton)
Music for countertenor, viols and recorder by American composer, Will Ayton.
Parthenia Viol Consort with Cody Bowers, countertenor
The Church of St. Luke in the Fields
487 Hudson Street, Manhattan
Webcast Archive available 6/10 thru 6/30
Concert Program
Pre-Concert Event
Meet composer Will Ayton, hosted by Tea Arts & Culture
Friday May 6, 2022 at 5:30 pm
Laughlin Hall at The Church of Saint Luke in the Fields
Please join Parthenia and Will Ayton, composer of A RELIQUARY FOR WILLIAM BLAKE, for an intimate hour-long conversation hosted by Wenting Zhang of Tea Arts & Culture. Tea will be served.
Seating is limited and RSVP is required. Register by email here.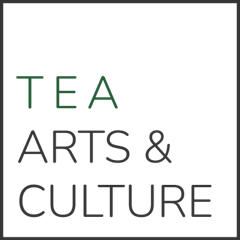 Tea Arts & Culture is a non-profit organization committed to creating connections through tea. We organize community events, educational workshops, and collaborations with artists from various art disciplines, cultures, and generations to hold the space and time needed for conversation, reflection, connection, and collaboration.
Will Ayton was born in 1948 in Jingyuan, Kansu province, China, of missionary parents. He has spent most of his professional years as a professor of music at Roger Williams University in Rhode Island, as well as directing and performing with various ensembles (viola da gamba) and stealing as much time as possible for composing.
This concert was part of our 2021-2022 NYC Concert Series