Thursday
Oct 1st
2020
7:30pm ET
WEBCAST: Theatrical Music for Dramatic Times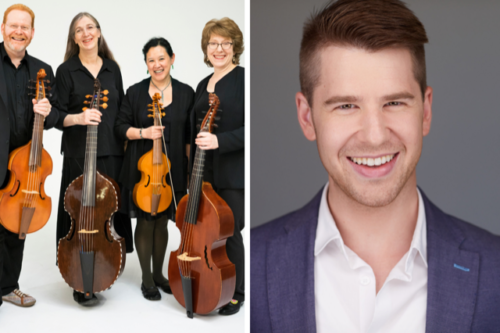 Songs and instrumental pieces from the Elizabethan period to the Restoration
Parthenia Viol Consort, Daniel Moody, countertenor
with Motomi Igarashi, viol and Charles Weaver, lute
Host: Bliss Michelson
Join Parthenia and guests for a webcast of our most recent live performance, curated by WRTI program host and producer Bliss Michelson.
Watch with us on Oct. 1, and join the conversation after the show!
Program will be archived through Oct. 11.
This program was recorded live February 7, 2020, at The Church of Saint Luke in the Fields in Manhattan's Greenwich Village.
This concert was part of our 2020-2021 NYC Concert Series