Thursday
Dec 3rd
2020
7:30pm ET
WEBCAST: As It Fell on a Holie Eve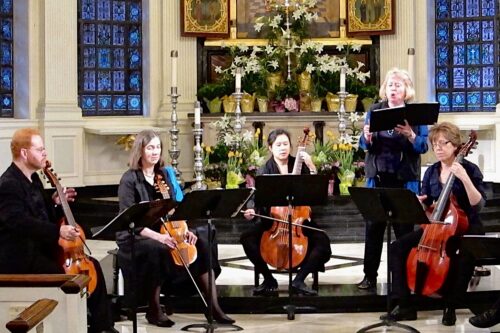 Early English Christmas Music
Parthenia Viol Consort, Julianne Baird, soprano
Join Parthenia and guest Julianne Baird for a webcast of our beloved holiday program, from a performance on the 2012 Twelfth Night Festival at Trinity Wall Street.
Watch with us on Dec. 3, and join the artists in conversation after the show, hosted by Amherst Early Music Festival Executive Director, Marilyn Boenau!
This program will be archived through Dec. 13.
This program was recorded live December 27, 2012, at Trinity Church in Manhattan.
This concert was part of our 2020-2021 NYC Concert Series