Three's Company, Four's a Crowd Pleaser!
Parthenia and YOU
$25 for each session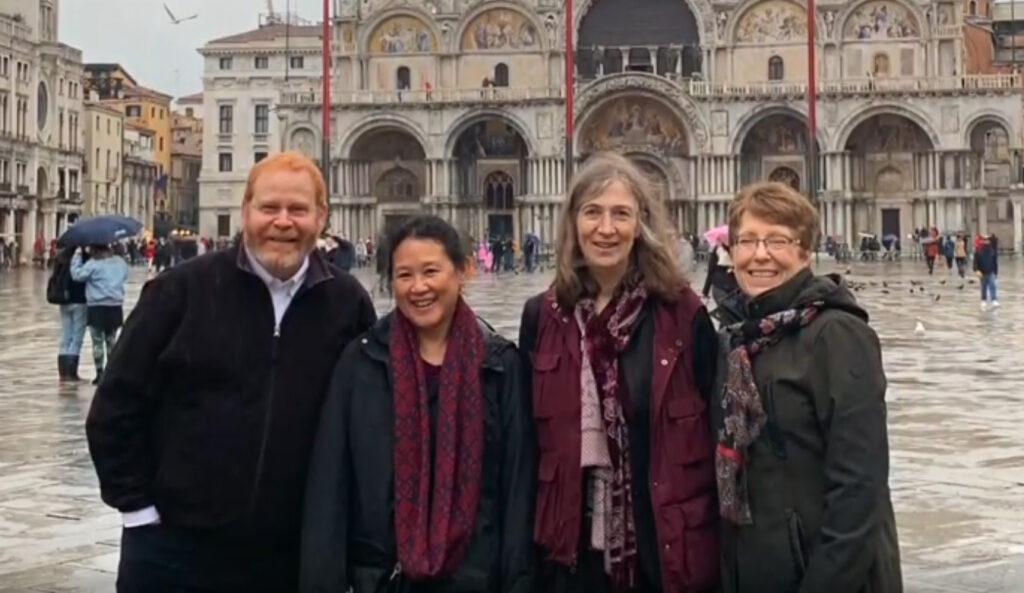 In this workshop series, Beverly, Larry, Ros and Lisa will be together in the same room playing consort repertoire, and you will supply the voice we leave out.
Repertoire will be organized by theme: Early European, Madrigals, Dance Music, Elizabethan and Jacobean Fantasies and more. We will indicate in advance which voice you will cover each session. The score along with the part for you to play will be supplied.
If you would like to be notified of upcoming workshops, concerts and other special events, please add your name to our mailing list.
Larry, Beverly, Ros and Lisa – PARTHENIA VIOLS
---